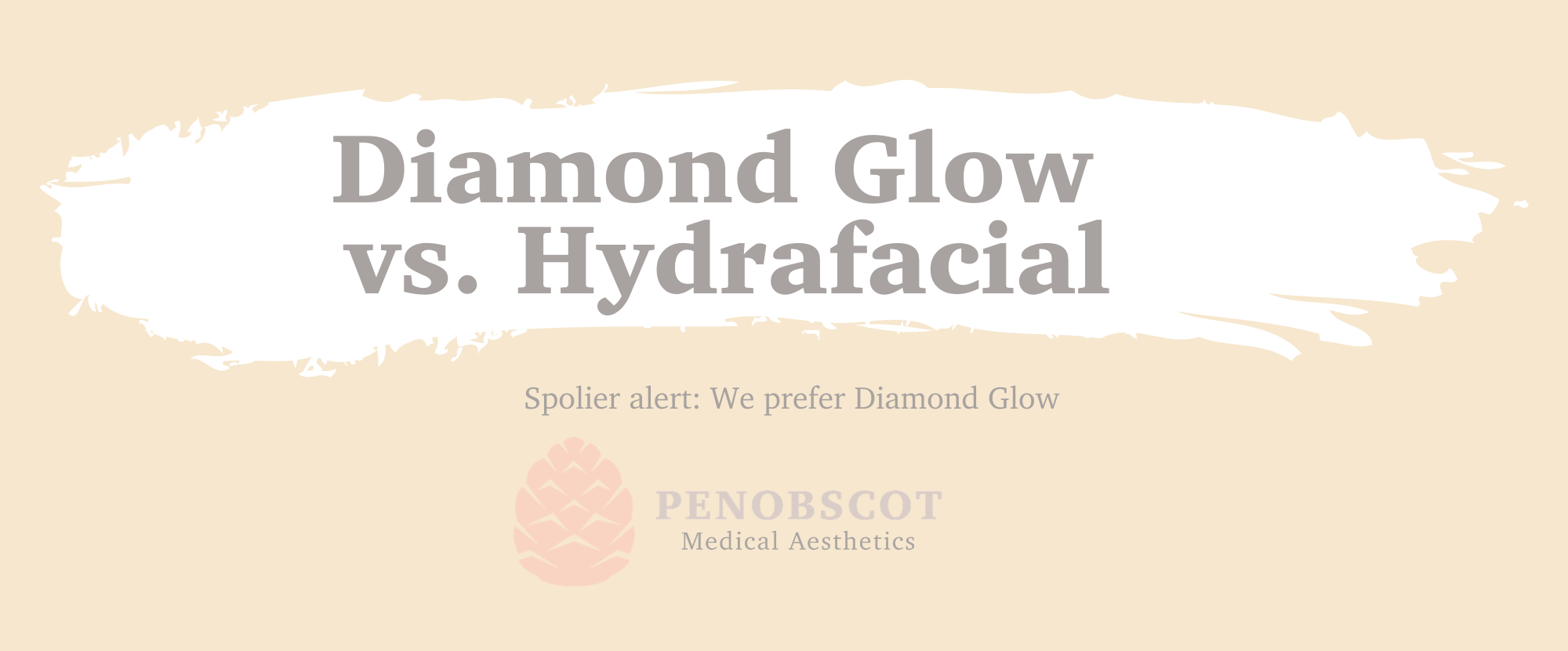 Spoiler Alert: We prefer DiamondGlow
DiamondGlow is one of the most popular services at Penobscot Medical Aesthetics. Unlike Hydrafacial, the medical-grade serums used in DiamondGlow treatments reach the dermal-epidermal junction for enhanced results. DiamondGlow is less well-known than Hydrafacial because it tends to be chosen by physician-directed practices versus day spas and is completely customizable.
How does DiamondGlow compare to Hydrafacial?
DiamondGlow:
-Tends to be chosen by physician-directed practices versus day spas.
-Always includes face, neck, eyes and lips
-Uses a custom diamond tip and serum-based off of client's needs and skin sensitivity.
-Simultaneously exfoliates, extracts, and infuses specialized serum using the patented pneumatic hand piece, delivering serums into the dermal-epidermal junction.
-Volumizes skin by 70%
-Stimulates faster cell turnover
-Visibly reduces fine lines and wrinkles
-Improves radiance
-Treats the entire body: back acne, stretch marks, sun damage, wrinkles, and fine lines on the chest, cellulite on thighs, keratotsis pilaris, extreme dryness on hands and feet.
-Hand piece includes lymphatic drainage, designed to drain toxins from the lymph nodes to enhance complexion.
-Clients can earn and use Alle points on DiamondGlow
Hydrafacial:
-Uses vacuum pressure to exfoliate skin prior to applying serums to newly exfoliated face.
-Treatment is limited to the face
-Reaches only the surface of skin, omitting the deeper layers where damage exists and nutrients are most needed.
-While nice results are achieved with Hydrafacial, the application is very limited.
-Popular in day spas and hotel spas as a one-size fits all treatment, and for its ability to safely deliver quality facial treatments.